Table of Contents
GSM Hybrid support page
ONLY THE LATEST FIRMWARE AND LATEST SOFTWARE WILL WORK TOGETHER,
COMBINING OLDER VERSIONS WITH NEWER WILL NOT WORK!!!
Install as Administrator


In order to perform an Firmware update you'll need to set the unit in bootloader mode

To set the unit in bootloader mode:
Take off the Power off the unit

Hold down the "Hook button"

While holding down the "Hook button" you'll have to "Power on" the unit

Release the "Hook button" after 5 seconds

The Unit will show some random LED's as there is no software loaded at this moment

If you receive a Error 740, it means that it requires elevation to run.
Meaning you must run it as administrator.
Try right clicking the command prompt and running it as administrator.


(A) NOTE: This application requires JAVA 32-bits to be installed. Please download and install the latest version first.
(B) NOTE: Some users still receive the error message: Firmware update failed! Make sure console is connected and in bootloader mode, they are probably missing the Microsoft Visual Studio drivers.
---
FAQ - GSM Hybrid
Software
GSM
USB
Question: My USB Channel or other USB hardware isn't recognized, what should I do?
Question: When connecting the USB, I receive a message that the maxmimum services or end points are reached. How can I fix this?
Answer: Link: please follow the steps at this link
---
Connection options
Question: What are the Telephone Hybrid and Voip channel options and what can I connect to them?
Answer: Take a look at this picture: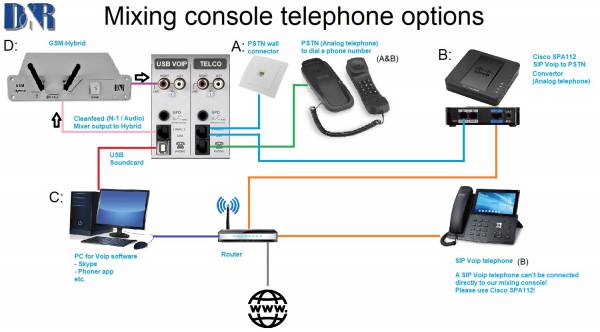 ---
Repair, Modification
Troubleshooting & Instructions
supgsmhybrid/start.txt · Last modified: 2022/08/09 15:31 by support
---